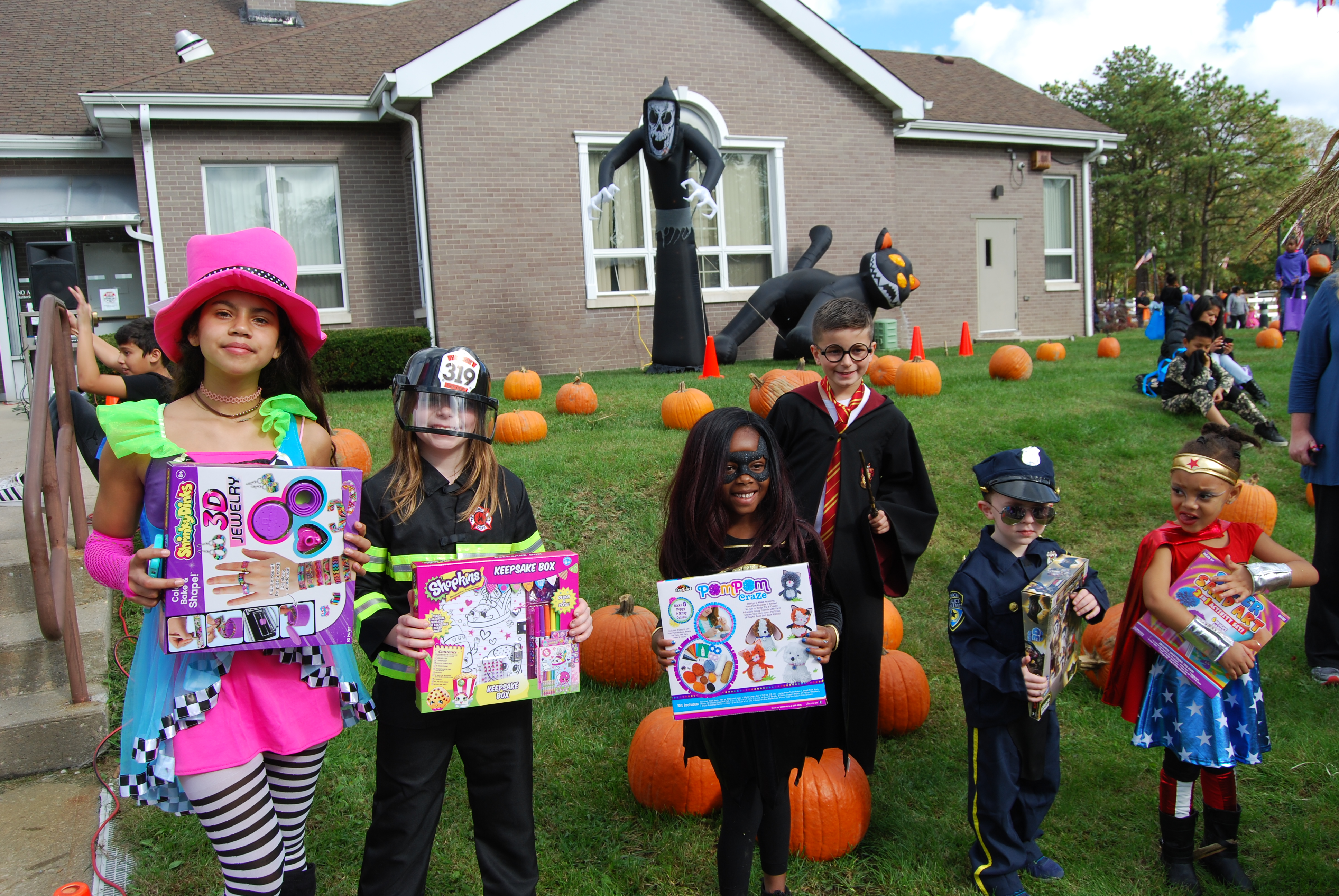 The winners of the costume contest show off their prizes at the Village of Islandia's 12th Annual Pumpkin Fest, which took place on October 28.
October 31, 2017
600 Residents Turn out for 12th Annual Pumpkin Fest
Six hundred residents came down to Islandia Village Hall to celebrate Halloween at The Village of Islandia's 12th annual Pumpkin Fest on October 28. Throughout the event, children decorated their pumpkins, took part in a Halloween costume parade and contest and joined their families on hayrides. Islandia's own "Joe the Singing Bus Driver" was there to tell spooky stories and sing Halloween songs to the children.
The village also provided guests with hot cocoa, cider and cookies. All the residents left with their very own pumpkins.