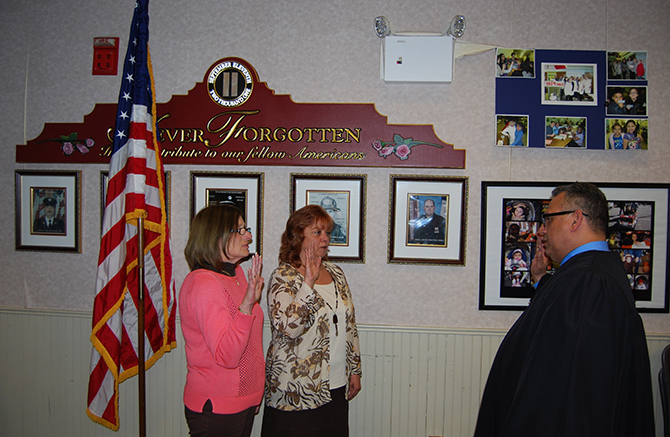 Phil Goglas (right), U.S. District Court Judge, swears in Patty Peters (left) and Barbara Lacey (center) for another term as Village Trustees at the Village Board meeting on April 7.
April 9, 2015
Village Trustees Patty Peters and Barbara Lacey Sworn In for Another Term
Islandia Village Trustees Patty Peters and Barbara Lacey were sworn in for another term during the April 7 Village Board meeting. They won their respective races in an uncontested election on March 18.
The term for Village Trustee is four years. Ms. Peters has been a Village Trustee since 2007. In 2010, Ms. Lacey was appointed to the Village Trustee post that was vacated by Suellen Leonardo. This is the second election Ms. Lacey has won.
For more information, call 631-348-1133, or visit www.newvillageofislandia.com.